A good monologue can make or break an audition, so take your time and really look into different options of monologues for women. This is your chance to show the casting director that you can truly become the character. If you want to stand out from the crowd, you'll have to do a unique monologue that haven't all been heard before. Shakespeare monologues of all kinds are common to hear, and the casting director might have heard that particular one before. Once he or she hears a monologue more than once, it might be hard to separate one from another. Even if you portrayed a character very well, the director could still reject you simply because he or she didn't remember you well enough. You never know what piece another actress has used recently, so do your best to stay away from the most popular monologues for women.
Traits of Good Monologues for Women
When sorting through your choices of monologues for women, pick something with a lot of emotion that both relates to you as a person and the character that you are auditioning to play. If you are auditioning for the role of Blanche Dubois, you will probably want to pick a very dramatic monologue that shows some sort of sadness. You wouldn't want to pick something from a comedy or an uplifting segment of a play because that won't show the casting director that you can do the job for which you are auditioning. Take a careful look at each of the monologues for women that you consider. Does it relate to both yourself and to the character audition? There are many styles of monologues for women, each with unique characters with their own problems. If you take time to look through a list, you're bound to find a suitable choice.
Think about your potential character's main goals and how the relate to female characters in other plays or films. Is the character you are auditioning for struggling with racial tension? Try one of Celie's or Sofia's scenes from The Color Purple or a part from the newer The Help. Search for films or plays that have the same theme, or one where the characters are struggling with a similar problem. Realize that other actresses might be taking the same approach and might choose the same monologue because it related so well to the character that everyone is auditioning for. To combat this, do your research and go beyond just the surface of works that seem similar to the piece for which you are auditioning.
It's important to choose a suitable monologue for the audition, but also realize that you can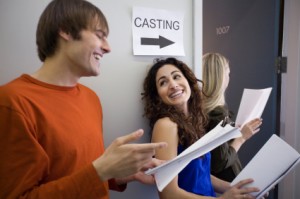 make almost all monologues for women work for many auditions if you have practiced it well and can truly become that character. The casting director is not looking for just someone who can identify similar pieces of work; he or she would rather see a well-performed piece that doesn't relate as well to the audition character than a monologue that relates but is not performed well.
Unless the casting call specifically asks for it, you don't have to stick to a monologue from a play. Contemporary films can also offer some great new choices in monologues for women. Because there are more women's roles in contemporary films and plays, you might have a better chance of finding one that you like. Just remember that many other actresses might have the same idea. Choose a monologue from a movie not just because you like it but also because it suits the needs of the audition.
Women auditioning for a comedic role will want to find a good list of humorous monologues for women.
Mark Twain wrote an excellent short story called Eve's Diary, and parts of it can be used for a comedic, romantic monologue.
If you're looking for a romantic comedy piece with a little more ethnic flair, try the monologue from Yiddish Love.
You could even look to the recent comedy Mean Girls for some very funny words from Regina. 
CSI: Neverland has a piece for a 911 operator that can really be played up and made to be an over-the-top act, which could be great when auditioning for a comedy of the same caliber.
Dramatic monologues for women aren't hard to find either.
You can always do the common Blanche Dubois or Cleopatra.
Why not try something that you might be more familiar with, such as some of the speeches that Ripley gives in Alien?
 If auditioning for a younger character in a sad work, you could choose a monologue as Susie Salmon from The Lovely Bones?
When picking one of the dramatic monologues for women, don't just decide on one based on how old the play or film is. It's okay to pick newer pieces; there weren't as many monologues for women in many older plays, so take the opportunity to choose one that you love.
Research Several Parts for Monologues for Women
In the end, you might have to do more research than you'd like in order to get the best monologue possible. Just remember that you need to make the right choice for you, don't settle for anything that doesn't have plenty of emotion and understanding. On the other hand, though, don't limit yourself to something you already know. Be willing to learn a new monologue if you feel it is the right fit. Take some time to truly think about your monologues for women; the casting director will notice your dedication.